Job Details
R & D Manager - Electric Motors - Drives and Controls - DC motors - AC Motors - Synchronous
| | |
| --- | --- |
| Industry: | Industrial - Manufacturing |
| Job Type: | R&D - Engineering - Manager |
| City: | San Antonio |
| State: | TX |
| Compensation Range: | $100k - $125k |
| Additional Compensation: | solid bonus and benefits |
| Education: | MS or higher |
| Minimum Experience Required: | +10 years |

| | |
| --- | --- |
| Date Posted: | 9/14/2012 |
| Job ID: | 797 |
| Recruiter's Name: | Philip McClure |
| Contact Email: | philip.mcclure@hiretowin.com |
| Phone Number: | 678-377-9944 x.22 |
| Travel Required: | 20% |
| Relocation Covered: | Yes |
---
Apply for this job
Return to Job Listings
Job Description
Privately held, our client is one of the fastest growing manufacturers of AC/DC/Induction and synchronous motors in the business. This growth has place increased emphasis on their R&D team.
Do you have substantial electric motor (DC, AC, induction, etc..) R&D and design experience? Do you have the desire to lead a team of engineers, designing and helping promote cutting edge products? If so, we may have an opportunity that is exactly what you need to accelerate your R&D career to the next level.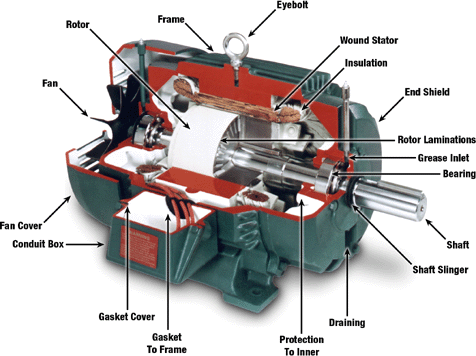 Our client is looking to add a R&D Manager to their growing team in 2012. With over 100 years of experience in motor design and application, our client is premier manufacturer of AC and DC motors and generators. Product applications are used to drive pumps, fans, compressors and a variety of other rugged applications. Their motors and generators are utilized in petroleum, chemical, pulp, paper, mining, electric utility and other industries throughout the world.
Due to several very solid years of business, they are busy and their need is urgent.
What they are looking for:
Someone capable of assuming management responsibilities and leadership of one or more R&D sections

Your experience will be required to direct development activities and lead or oversee the professional completion of complex projects focused on new products, technologies and product support services.

Strong leadership skills are a must for someone to be successful in this role.

The

department you will manage consist of roughly 20 professionals.
What's in it for you:
Expand your professional experience by leading the R&D efforts for several of our client's product sections.

Our client is not a large bureaucratic organization, so you have the potential to gain 4 to 5 years of professional experience in half the time as they will draw on and leverage your expertise.
To discuss additional details please reply with an updated resume or call Philip McClure at 678-377-9944 x.22.